I create experiences and tools that lower the barrier of entry to learning and growth.
Together with Nasdaq Entrepreneurial Center, we developed this 44-page guide to help entrepreneurs prioritize their critical business milestones and gain clarity around their action plan for success.
Use the Milestone Mapping Toolkit when:
you are looking to achieve a large business goal in a short amount of time.
everything feels urgent and you need help prioritizing and focusing goals.
you want to build a quarterly action plan but haven't had time or headspace to think big picture.
Learning with Theorists
This is a series of learning theories aimed to assist teachers and learning experience designers in understanding the fundamental theories for education. Each symbol represents a concept in the theorists work. The pack uses visual cues to help the users conceptualize an abstract concept easier. Displayed are 6 from the total series.
Advised by Shelley Goldman and Roy Pea, and used as class material at Stanford University's Graduate School of Education.
Business Visa-on-Arrival Infographic
This infographic supports foreigners entering Myanmar in the business visa application. Originally made to support my younger sister, this was created in the hopes that it could help others navigate the immigration process.
F*ck 2016
F*ck 2016 is a social modern history card game that captures the events of 2016 and helps people stay educated on what went down, and what we can do learning from our past.
Why?
History matters. Herstory matters. Modern history matters. With the changes that 2017 will bring, how will we learn from our past and stay active and not neutral to everything that goes on around us?
Hit me up if you want a deck!
ALP: Autonomous Learning Platform
Learning Tool for Open Minds School
ALP is a learning tool that was designed in collaboration with Open Minds School. Our team of five was inspired by one of the OMS students and wanted to enhance his learning experience. We spent weeks interviewing and testing our evolving prototype, which began as a mood board. The final prototype was a platform that would allow the student to express his thoughts more--with an added mobility component. More information in our video (password is sayaiwasaki)
Team members: Lisa Jiang, Reuben Thiessen, Saya Iwasaki, Sherry Li, Yael Cohen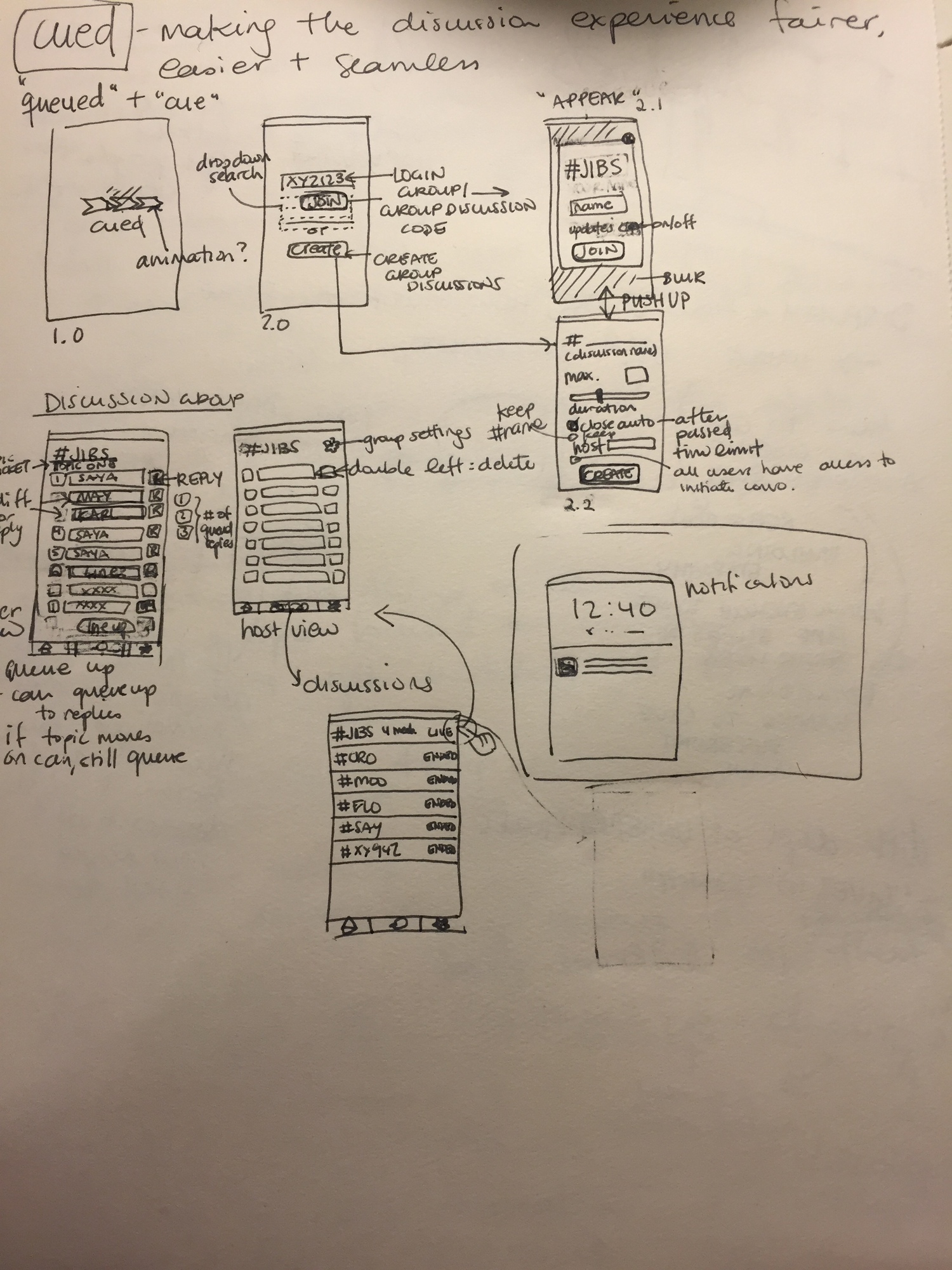 cued
"Have you ever been frustrated in a discussion group that never seems to let you talk? cued solves that problem by providing a more relaxed, fairer and moderated discussion environment."
Before I started sketching, I did some user research and spoke to a few people who shared the same frustrations of not being able to speak in dominant group settings. I saw that there was a need for people to respect the voices of everyone at the table, so I started sketching for an app that would do one very simple thing: create a virtual queue. I wanted to keep the pages minimal, so I decided not to include an Log In/Sign Up sections. Participation would be solely decided on discussion access codes.
Of course, real life moderation is as important so the host can decide if one is taking a lot of conversation space, or see who is interested in speaking. I included a "line up" button so that users could respond to currently speaking users. Unlike apps that ask for questions from the audience, the goal of cued is to bring out engagement from the group so that everyone can feel comfortable and assured that they have a fair say.
The menu only serves three functions: enter a conversation; look at what conversations you are in; and the settings. I didn't want the user to distracted with buttons.
When I showed the prototype to a friend, she remarked that this could be great in thinking environments. One step would be to consider how this could enhance positive listening feedback loops, or build the value of active listening habits.
Design Thinking for Space
Designed Curriculum for Boys and Girls Club of the Peninsula
Designed a "Design Thinking for Space" curriculum in collaboration with the Boys and Girls Club of the Peninsula (BGCP). This curriculum used design thinking to help students come up with new space designs for the Boys and Girls Club, and came with a facilitator's guide that would help teachers who have never experienced design thinking to lead the lessons. If you would like to use this curriculum, let me know! We are happy to share this with teachers.
Co-designers: Anastassia Radeva, Ashlee Reynolds, Lisa Kaggen
Empathy in the Workplace
Designed Curriculum for Global Lives Project
Designed an "Empathy in the Workplace" curriculum for Global Lives Project. This curriculum is expected to be utilized as an Empathy curriculum in Google, and other tech companies in Silicon Valley.
Advised by Denise Pope, professor and co-founder of Challenge Success.
Co-designers: Marcy Manker, John Comforto, Kevin Crouch Jr., Katie Buetow
inHabit
Stanford Project
"When we inhabit something, it is no longer an object for us, but becomes part of us" - (Heidegger as intepreted by Dreyfus, 1991, p. 45)
Entering college means having to make decisions for the first time about how you learn best. These skills are usually developed on one's own through trial and error, if at all. inHabit in an interactive map that guides learners through a place-based self-reflection cycle: from exploring which physical spaces support which kinds of learning, to reflecting on their feelings once in the space. Students not only learn how they learn best in the context of physical space, but also gain feelings of ownership and agency over their work, which can intrinsically motivate them to learn and succeed in college.
Over the course of a year, my project partner and I conducted continuous learner studies and researched the subject extensively to back the learning theory behind it. The culmination of our research and prototype tests have informed our current working prototype: www.learninhabit.com.
To view our thesis and project report, visit here.
Project Partner: Lisa Kaggen
Just Trust, Trust the Process: The College Student's Transition into Adulthood
Qualitative Report on students who discovered who they were and what they wanted to do through transformative experiences at Stanford, including taking the Designing Your Life course with Bill Burnett and Dave Evans.
StoryPod, a Stanford - Keio Media Design Collaboration
StoryPod was the culmination of an intensive six-week design thinking session between students in Stanford's Learning, Design & Technology program, the Product Design program and Keio Media University--lead by Professor Shelley Goldman, Professor Bill Burnett and Dr. Masa Inakage. After spending two weeks at Stanford, all students spent two weeks in Japan finalizing their working prototype.
Our goal was to redesign the Gifting Experience, an act that seems so joyous but is surprisingly fraught with anxiety. StoryPod was born through analysis of current gift-giving cultures in Japan and America, interviews, rapid prototyping and tests, and countless iterations.
Team: Teagan Daly, Shiyuan He, Juninchi Shimizu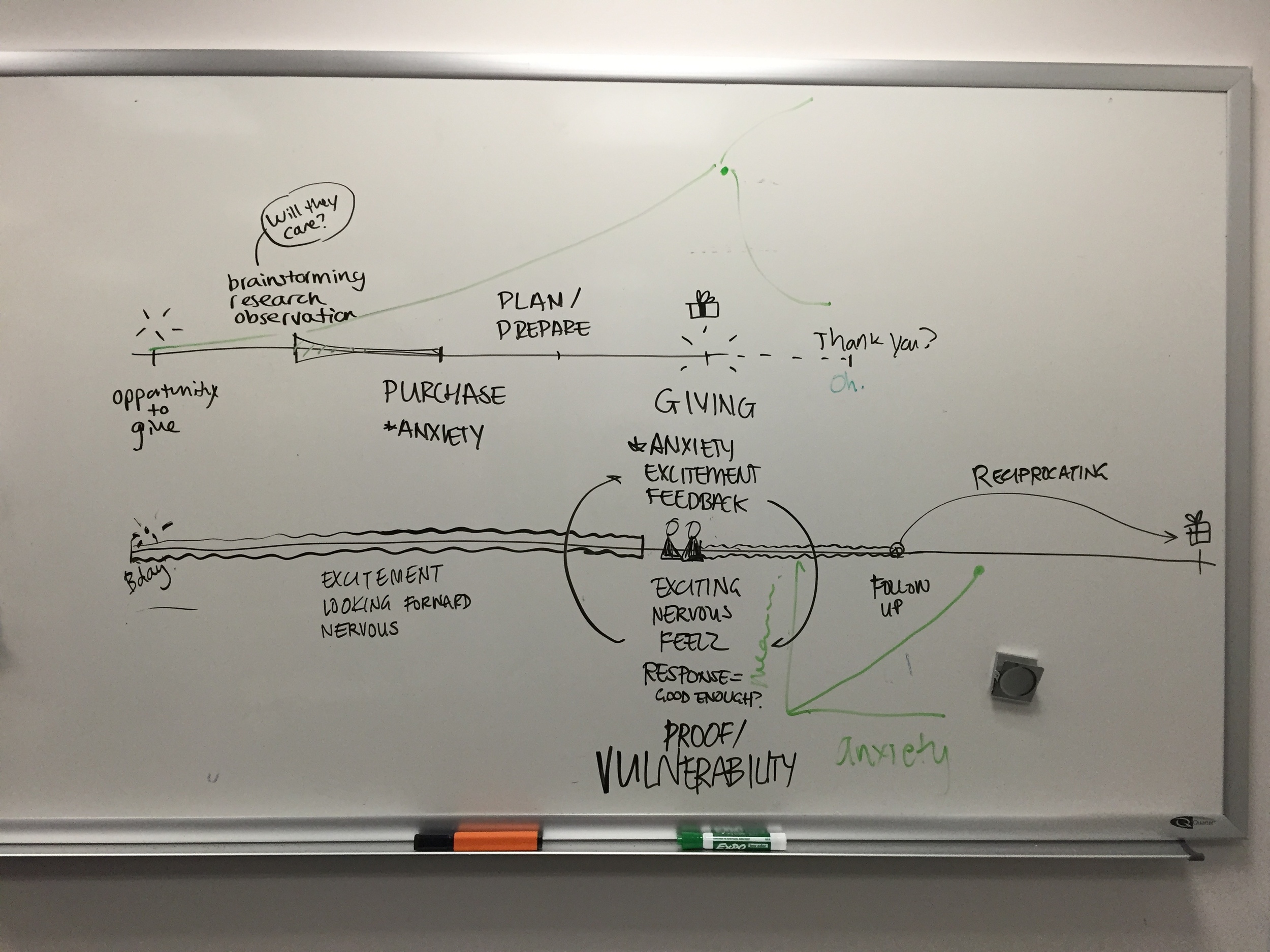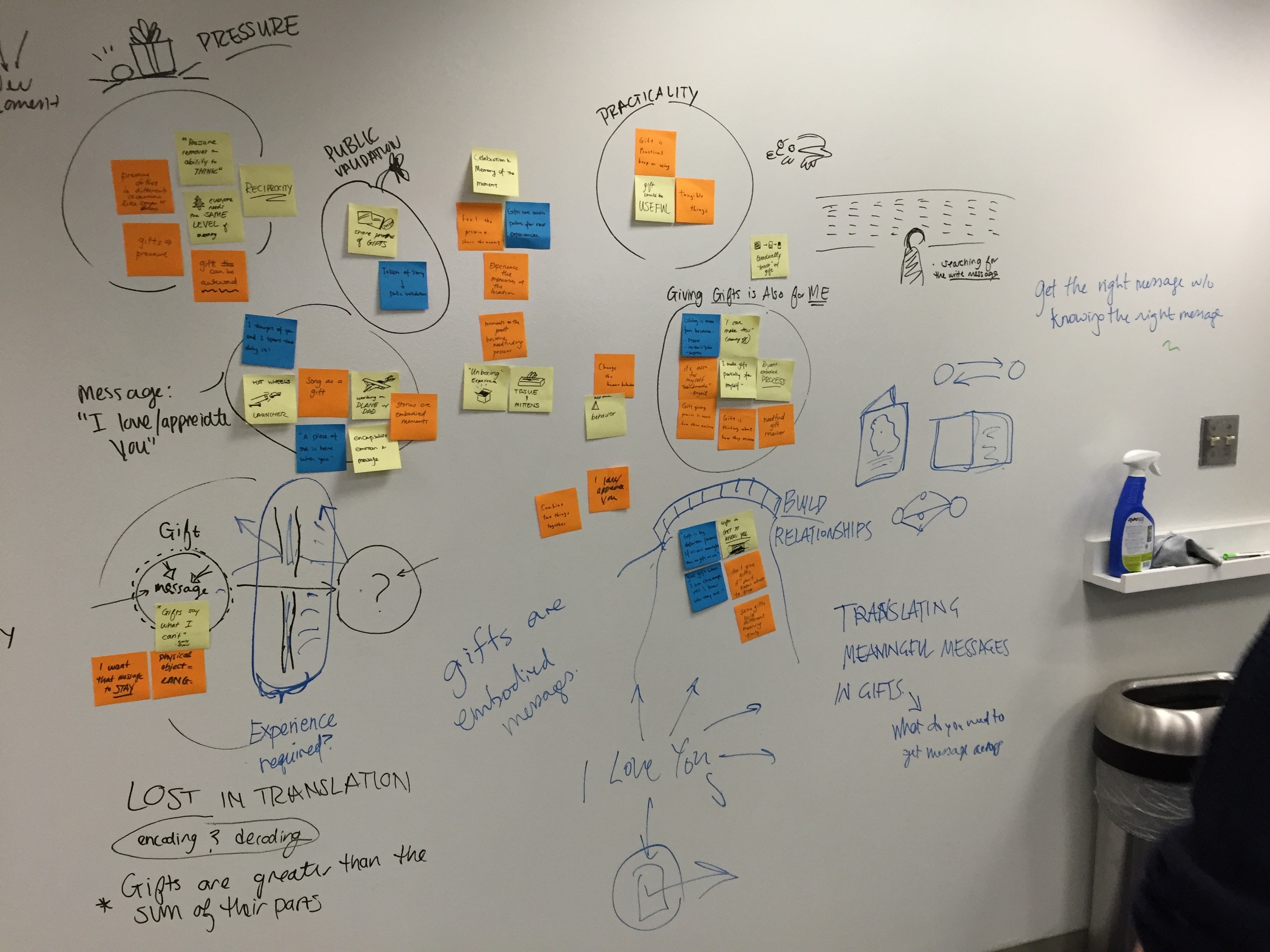 "Learning With..."
I created a storybook that distilled all the learning theories covered in the class. Many of the topics dealt with the relationship between technology, learning and motivation. The fundamental question that I thought about throughout the class was asking where learning happens in the presence of technology. I hope that this storybook will provide teachers and those interested in education a crash-course on the ideas that fuel learning technology.
Multilingual Numbers and Alphabet Book
Designed Curriculum and Learning Tool for The Khayay School
Part of Khayay School's education is a multilingual curriculum. In order to facilitate creative and correlational alphabet, I created a series of alphabet posters (in three languages). Each alphabet linked to the first letter of an art movement (English), a country (Japanese), or real life objects (Myanmar). In this way, students could relate the letter to something that existed and explore the topic further.
"My Numbers Book" aimed to help 4-year-old children learn how to write numbers and hear the word for the number in three languages. We partnered with Gridmark to create an interactive book and pen. When the students would touch the page with their "gridpen," the pen would speak. Students could learn how to trace numbers and answer questions; and be applauded if correct and positively encouraged to try again if incorrect. "My Letters Book" shared the same concept, except it used letters of the English, Japanese and Myanmar alphabet. What I noticed from this project was the relationship between extrinsic motivation and learning. The next step was thinking about how a tool like this could foster innate curiosity of learning; or even if it were possible.