FEATURED EXPERIENCE DESIGN
Featured projects and work around building transformative experiences in learning and beyond.
inHabit
Master's Project
"When we inhabit something, it is no longer an object for us, but becomes part of us" - (Heidegger as intepreted by Dreyfus, 1991, p. 45)
Entering college means having to make decisions for the first time about how you learn best. These skills are usually developed on one's own through trial and error, if at all. inHabit in an interactive map that guides learners through a place-based self-reflection cycle: from exploring which physical spaces support which kinds of learning, to reflecting on their feelings once in the space. Students not only learn how they learn best in the context of physical space, but also gain feelings of ownership and agency over their work, which can intrinsically motivate them to learn and succeed in college.
Over the course of a year, my project partner and I conducted continuous learner studies and researched the subject extensively to back the learning theory behind it. The culmination of our research and prototype tests have informed our current working prototype: www.learninhabit.com.
To view our thesis and project report, visit here.
Project Partner: Lisa Kaggen
Some prototype variations of data mapping
Little Matt and the Sketchy Universe
Published Storybook
Little Matt is a boy who loves to dream. When he finds out that the universe isn't made of his favorite things, he sets out to make that a reality!
Designed in Illustrator.
StoryPod, a Stanford - Keio Media Design Collaboration
Human-Centered Design
StoryPod was the culmination of an intensive six-week design thinking session between students in Stanford's Learning, Design & Technology program, the Product Design program and Keio Media University--lead by Professor Shelley Goldman, Professor Bill Burnett and Dr. Masa Inakage. After spending two weeks at Stanford, all students spent two weeks in Japan finalizing their working prototype.
Our goal was to redesign the Gifting Experience, an act that seems so joyous but is surprisingly fraught with anxiety. StoryPod was born through analysis of current gift-giving cultures in Japan and America, interviews, rapid prototyping and tests, and countless iterations.
Team: Teagan Daly, Shiyuan He, Juninchi Shimizu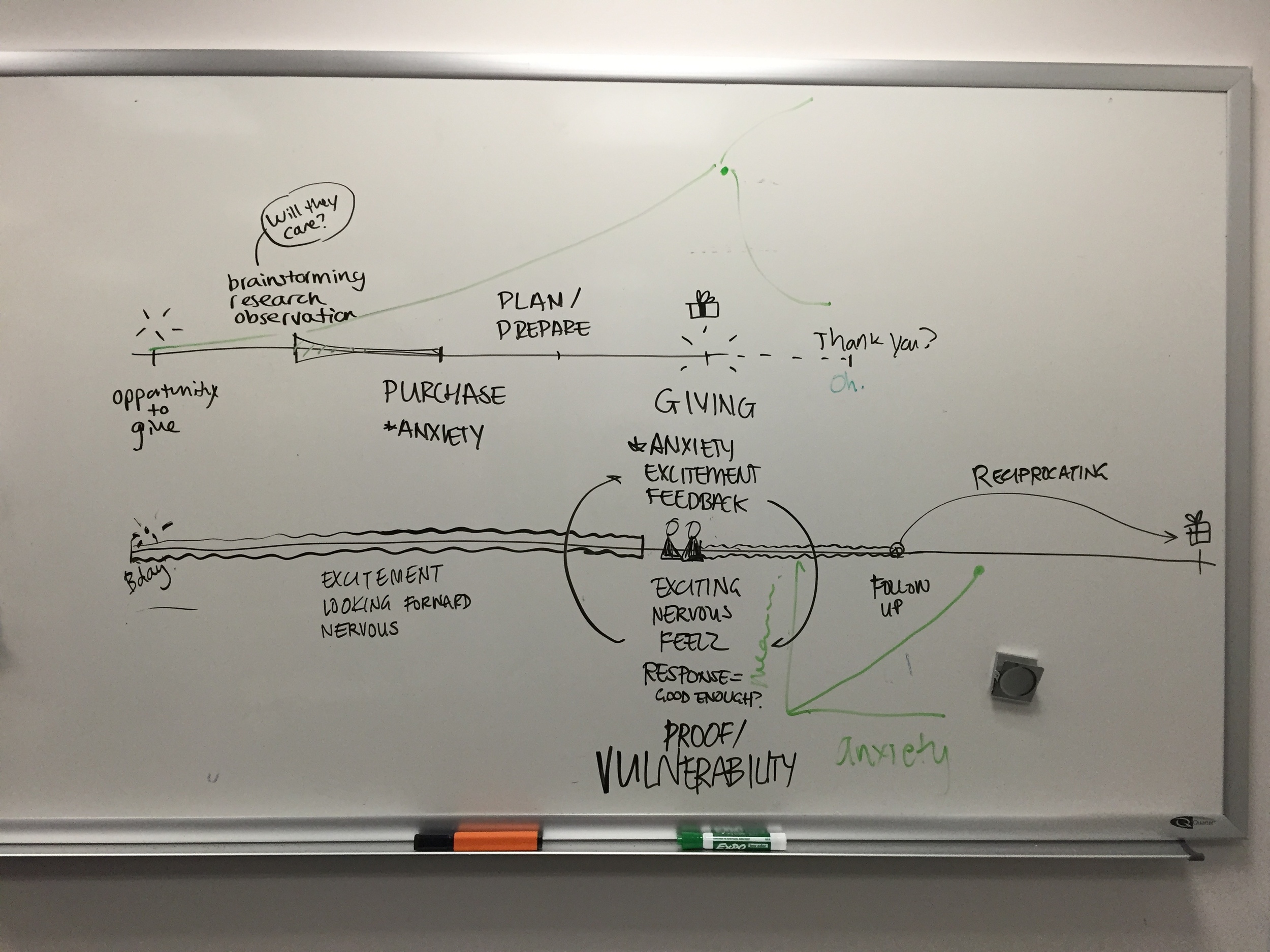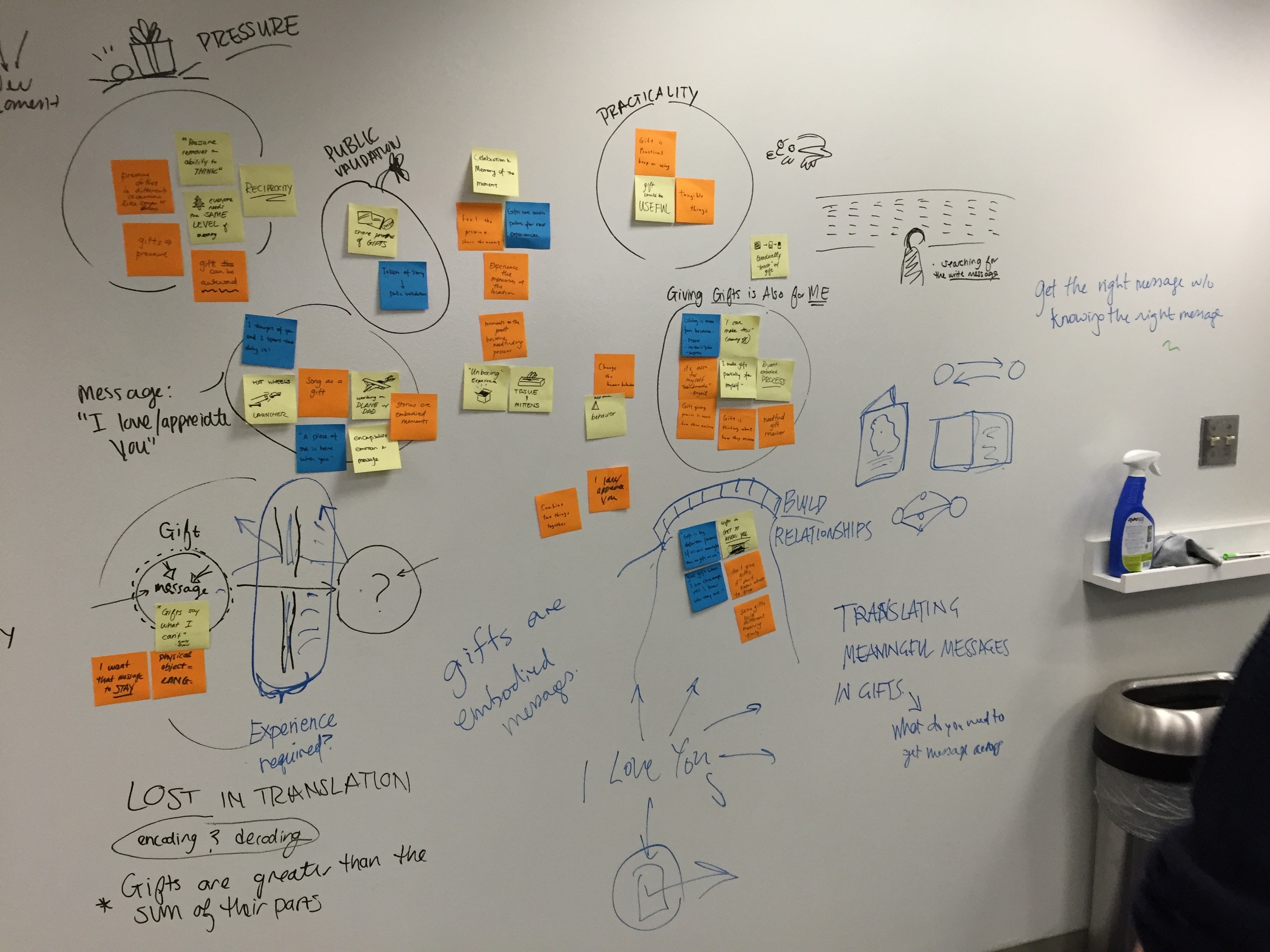 Learning with Theorists
Learning Tool
This is a series of learning theories aimed to assist teachers and learning experience designers in understanding the fundamental theories for education. Each symbol represents a concept in the theorists work. The pack uses visual cues to help the users conceptualize an abstract concept easier. Displayed are 6 from the total series.
Understanding Learning Environments with Shelley Goldman and Roy Pea
Helix for Wayfinder High School
Learning Tool
How might we help HS students make meaning of their goals and involve their communities in their efforts?
Oftentimes, high school students feel like they are working hard on a path that they don't understand or love. Helix is a self-reflective tool for high school students to understand how the little successes they have daily impact their growth longterm. Students can choose to share this publicly within their school network of peers, teachers and counselors, or make it private.
While receiving feedback and guidance from professors Susie Wise (director of K12 Lab Network @ d.school) and Sandy Speicher (partner, Managing Director of IDEO Education); and working with Kelly Schmutte and Patrick Deagan for their venture, Project Wayfinder, our team and I designed this tool using the design thinking process. We also tested with a group of 50+ high school students and administrators.
Co-creators: Brandon Sammut, Nick Young, Thomas Petit
Example of how students would add a goal, and then a moment that helps them get closer to the goal (in the app).